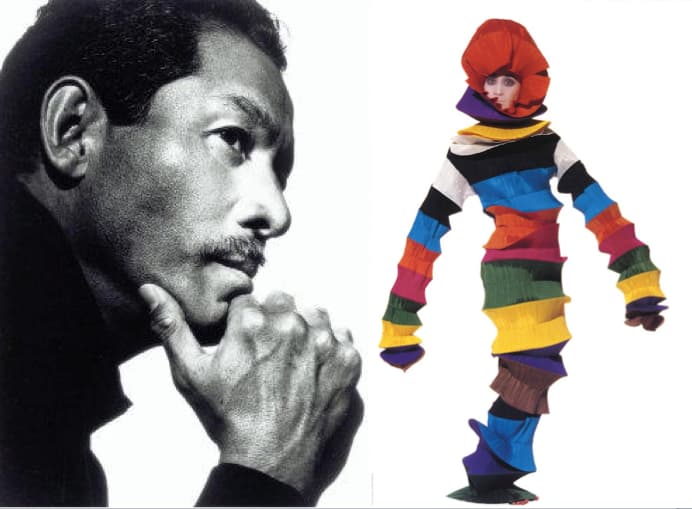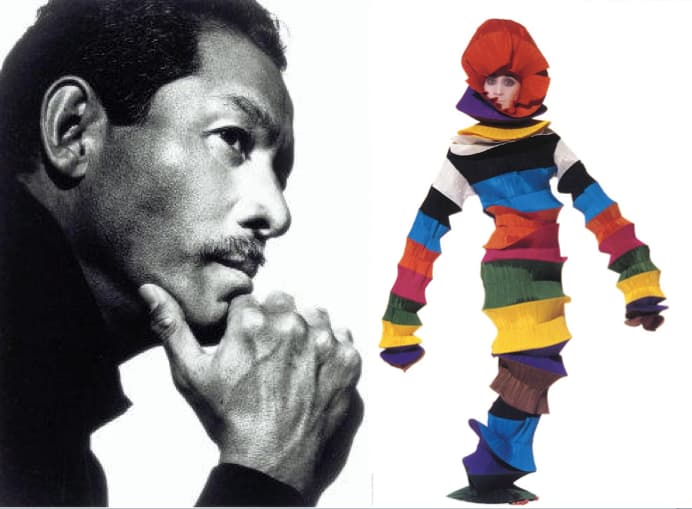 English
10 Facts About Issey Miyake
The world was in a period of prosperity and reform in the 80's, especially Japan – as a result of the sanctions from the Korean War and the Cold War, Japan received enormous financial aid and heavy arms orders from America. Since the 1960's it had sustained high economic growth for 30 years, particularly while under international pressures to abandon military forces (only maintaining the Japan Self-Defence Force), all the policies focused on consolidating economic power. In 1984, the Nikkei Index rose past 10,000, eventually reaching 38,957; all economic indicators reached an unprecedented high level.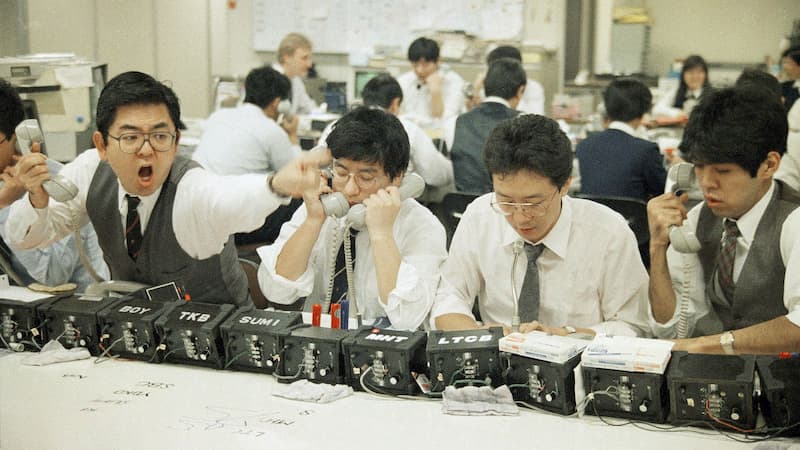 Not only did the war change Japan's economy, but it also changed the Japanese traditional clothing. After the Second World War, women gave up the standard work pants "もんぺ" specified by the Ministry of Health, Labour and Welfare as skirts were brought in from American culture. Meanwhile Parisien fashion was introduced to Japan from the US, such as Christian Dior's "New Look" in 1947 or the "Ivy style" in the 60's. In the 80's, the concept of designer brands engendered in Japanese fashion. No longer just absorbing information from the West, these pioneering designers broke into Paris fashion – Kenzo Takada, Kansai Yamamoto, Rei Kawakubo and Issey Miyake are the well-known ones.
---
Business Model


.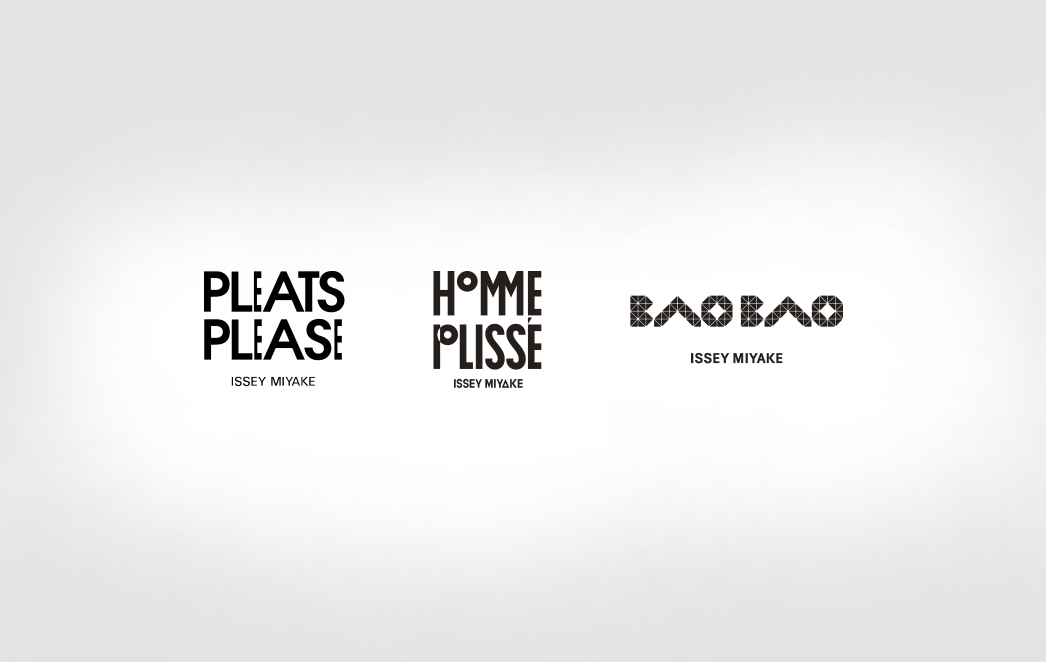 Miyake was born in Hiroshima City in Hiroshima Prefecture, Japan. He graduated from Tokyo's Tama Art University in 1965 and moved to Paris to study in fashion college towards the end of the 60's. At that time he apprenticed under French couturiers Guy Laroche and Hubert de Givenchy, during which he found that he could not be accustomed to the limited possibilities of haute couture and left Paris for New York to work with another fashion designer Geoffrey Beene. After returning to Tokyo, Issey Miyake set up MIYAKE DESIGN STUDIO in April 1970. His namesake brand "ISSEY MIYAKE" was sold at New York's boutique department store Bloomingdale's. In 1973 Miyake was invited to join a group of shows in Paris alongside other young designers such as Sonia Rykiel and Thierry Mugler, opening the first door for all the forthcoming Japanese designers.
Up till now, the brand has always been privately owned and never been public, therefore it is hard for outsiders to know the actual sales figures, though according to statistics, the 11 branches under the brand including ISSEY MIYAKE, BAO BAO, PLEATS PLEASE, HaaT, 132.5, fragrance and watches, make up at least 334 shops and more than 10 flagships around the world. When the BAO BAO store opened on the first floor of Taipei's Breeze Xin Yi — the most exquisite shopping mall in Taiwan — sales exceeded TW$ 4 million (US$ 133,000) on the first day.
---
Hiroshima Atomic Bomb Attack


.
"I realise the tragic significance of the atomic bomb." "It is an awful responsibility which has come to us. We thank God that it has come to us instead of to our enemies, and we pray that He may guide us to use it in His ways and for His purposes." – US President Harry Truman
At 8:15am on 6th August 1945, Enola Gay, a Boeing B-29 Superfortress of the 509th Composite Group of the United States Army Air Forces (USAAF), dropped an atombic bomb above Hiroshima. More than 70,000 people perished in the midst of the blast. Issey Miyake was in first grade at that time and survived the calamity as he was further away from the hypocenter (the radius of total destruction was about 1.6km).
.
In an interview with the Yomiuri Shimbun, Miyake said that morning as he just entered the classroom, he heard a loud booming explosion all of a sudden – shattered glass shards from blown off windows got stuck in his head, and on his way home he saw numerous incinerated bodies. Although his mother survived, she suffered burns on half of her body; since medical assistance was scarce, she could only cover her wounds with raw eggs and soon passed away.
In 2009, Issey Miyake released the article "A Flash of Memory" in New York Times. Apart from declaring his firm anti-nuclear position, he also hoped that former US President Barack Obama would visit Hiroshima on 6th August. He said, "When I close my eyes, I still see things no one should ever experience: a bright red light, the black cloud soon after, people running in every direction trying desperately to escape — I remember it all. […] I have tried, albeit unsuccessfully, to put [my memories or thoughts of that day] behind me, preferring to think of things that can be created, not destroyed, and that bring beauty and joy. I gravitated toward the field of clothing design, partly because it is a creative format that is modern and optimistic."
---
The storm of May


.
1964 was the year of the Tokyo Olympic Games. Under the influence of Japanese photographer Kishin Shinoyama and graphic designer Tadanori Yokoo , Miyake decided to go to Paris and studied in a school of haute couture for 9 months. Then in 1968, due to the overexpansion of education that led to the devaluation of the college degree after the war, graduating meant unemployment. Teachers and students took to the streets and occupied schools, the grassroot labourers responded followed. This period of civil unrest was known as "Mai 68" made Miyake aware of people's desire for freedom and the social advancement of the young people. He began to have doubts about whether it makes sense to tailor make clothes for the rich in fashion houses, because the world would evolve into "an age of the ordinary people".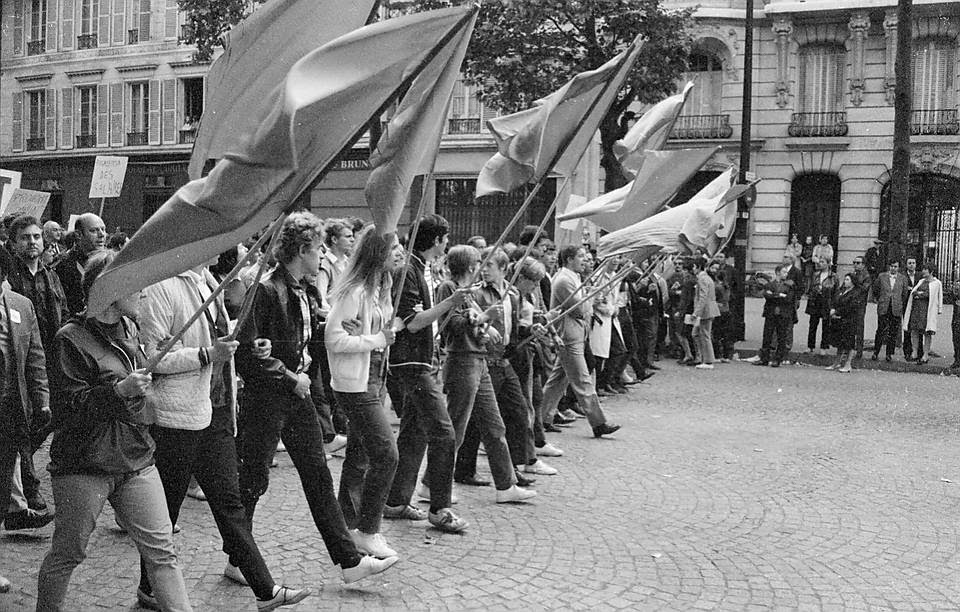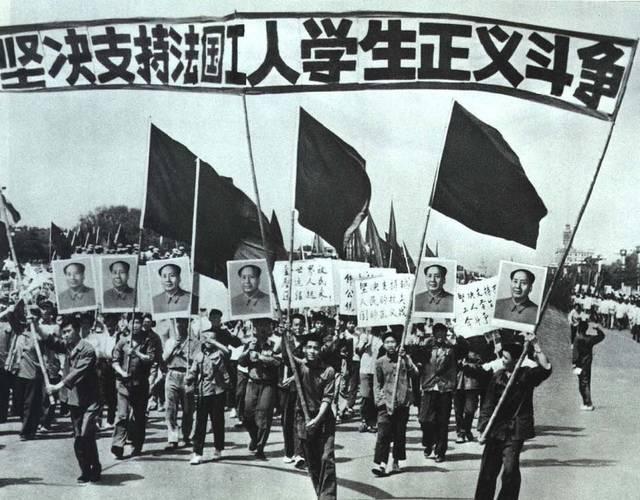 ---
A-POC


.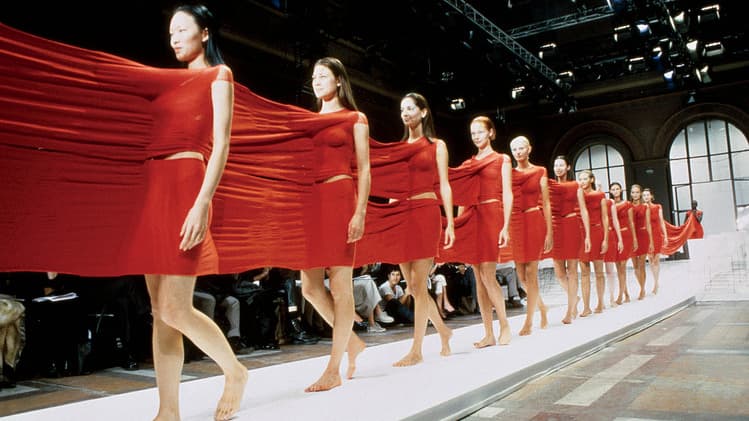 "The tailoring of clothes is determined by the body." — Issey Miyake
Speaking of his famous pleated designs, we must first understand Issey Miyake's attitude towards fabrics. Miyake mentioned in Time Magazine in 1986 that the way textile is to fabric is similar to the patterns of wood, people cannot resist it. Unlike how fabric is cut to a person's shape to sculpt the ideal silhouette in the West, Issey Miyake does it the other way round – wrapping a whole piece of fabric around the body, just like the concept of the Japanese kimono and the Indian Sari. It emphasises the relationship between the clothes and the body; innovating the fabric first allows the body to interpret the forms created by that piece of clothing.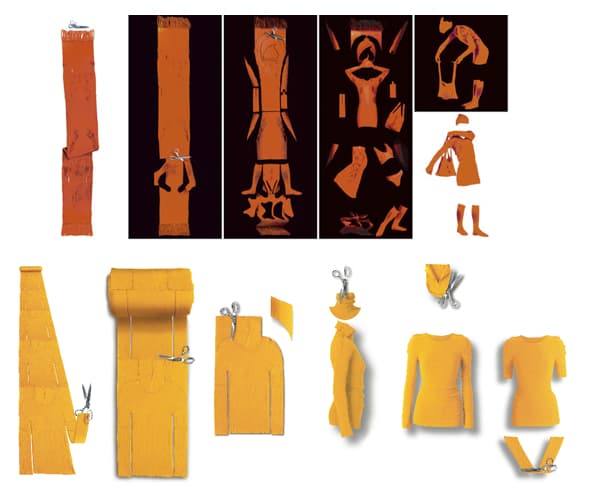 "I would close my eyes and let the fabric tell me what I should do." — Issey Miyake
A-POC (A Piece of Cloth) was not launched until 1998 by designer Dai Fujiwara, though it could be said that the concept is fundamental to Issey Miyake's design philosophy.
---
The origin of the pleats


.
"This is the birth of Issey Miyake. I feel that I have finally become a designer." – Issey Miyake
Once we understand how Issey Miyake and his design team value fabric innovation, it is not difficult to comprehend how the revolutionary PLEATS PLEASE collection came about. Makiko Minagawa, Brand Director and Fabric Designer, said that Miyake's most basic requirement is a material that no one else has ever seen. How the two met is an interesting story in itself – Makiko initially wanted to ask someone for information about studying in London, she never thought the chats would lead her to MIYAKE DESIGN STUDIO up till now. The inspiration of the Pleats fabric came from a polyester silk scarf of which the four corners were folded. Makiko said, "Miyake accidentally saw that piece of folded polyester fibre and shouted excitedly, 'It won't crease!' It is a scarf that unleashed everything." Collaborating with Professor Jun Mitani of University of Tsukuba, the fabric was invented in 1989 and became a standalone collection four years later. Miyake once said, "This is Pleats Please. This is the birth of Issey Miyake. Reaching the whole world through Pleats Please, I feel that I have finally become a designer."
---
Cross-industry Collaboration


.
"Designing clothes is not a lonely job, it requires more interaction between people." – Issey Miyake 
From 1996 to 1998, Miyake invited four artists to collaborate on design, namely Yasumasa Morimura, Nobuyoshi Araki, Tim Hawkinson and Cai Guo-Qiang.
Yasumasa Morimura
Known as a conceptual photographer for inserting his own face and body into historic artworks, Morimura was the first guest designer who participated in the collaborations. This reproduction of French neoclassicism artist, Jean Auguste Dominique Ingres' masterpiece The Source – boldly placed the nude body and the pale-skinned goddess sculpture in contrast.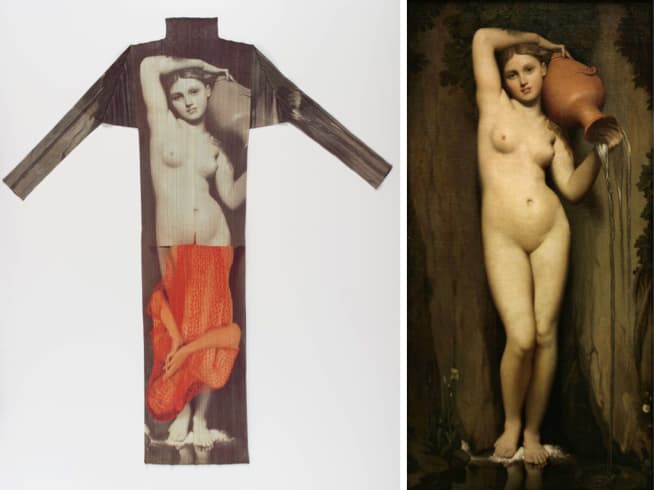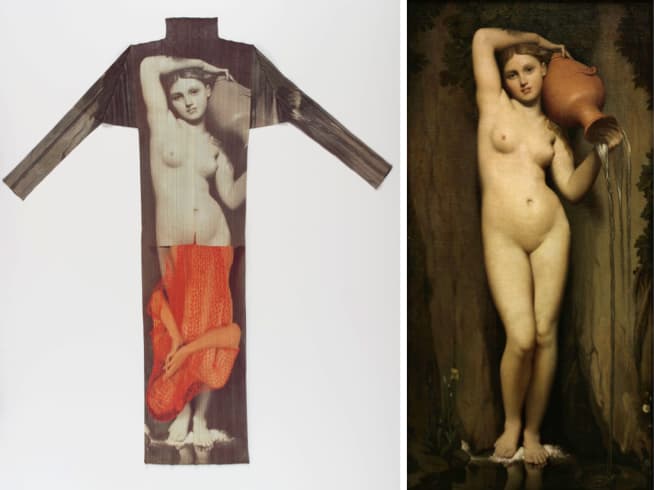 Nobuyoshi Araki
There are several boudoir photographers in Japan, but few could match Nobuyoshi Araki's status and forward thinking. With his particular photography style, he became the second collaborating artist with Pleats Please.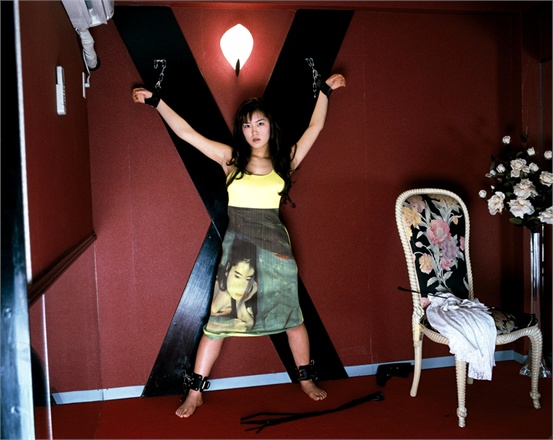 Tim Hawkinson
Hawkinson likes to use all kinds of different materials, such as plastic bags, used socks and even organic matter peeled off from his own body, and then combining with sound effects or machinery. For instance, Emoter (2002) was a dissection of photographs of his own face, connected with machine that controls the manifestation of emotions. To Miyake, this type of collaboration is an attempt to incorporate things that hang on walls and clothes that are worn on bodies, prompting us to consider the intersection of fashion and art and challenging our preconceptions of gender and identity.
Cai Guoqiang
Cai Guoqiang is a Chinese artist specialised in incorporating gunpowder and controlled explosions in his work. At the Fondation Cartier pour l'art contemporain in 1998, Cai ignited 63 garments from Issey Miyake's Pleats Please. The most difficult part was the high flammability of the polyester fibre; previous tests had reduced the garments to ashes. After repeated experimentation, the serpentine explosion finally seared abstract "dragons" into each piece. Subsequently these were transferred as prints onto the stage.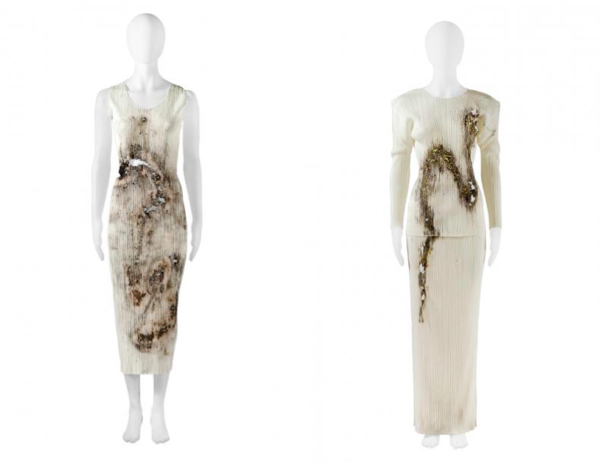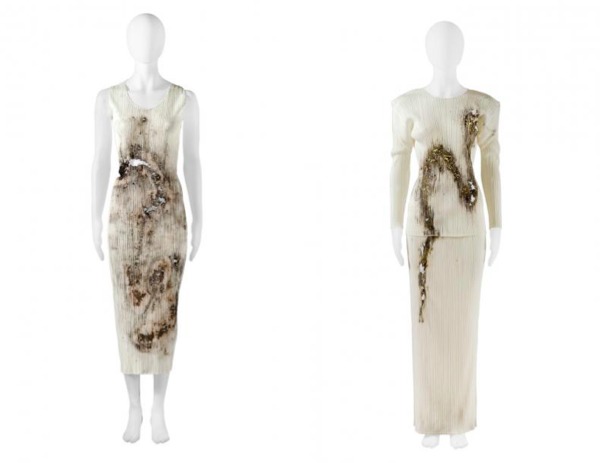 ---
Olympics


.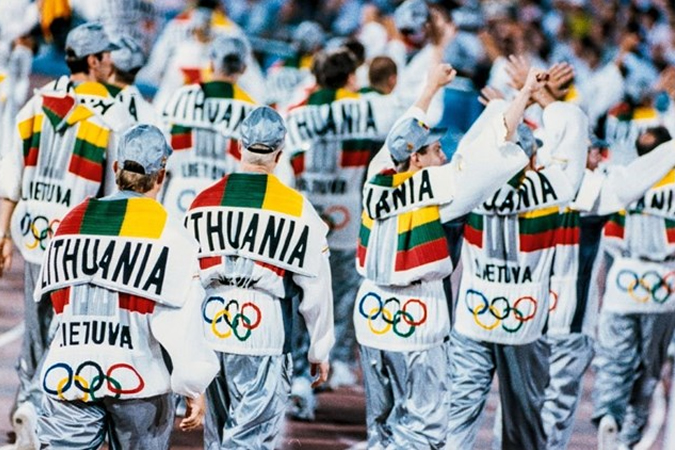 The hosts of the Olympic Games in 1992 were Catalonia and Barcelona in Spain. The American NBA sent a dream team comprising Michael Jordan, Larry Bird, Magic Johnson and others that easily won the championship. At the same time it was the first Olympics after the end of the Cold War and the first time Lithuania took part in the event after the dissolution of the Soviet Union. Californian surgeon Dr Edward Domanskis, physician of the Lithuanian team at the time, invited Issey Miyake to design their national uniforms. Despite the urgency within such a short time frame, the team invented a new lightweight polyester fabric cut with a new technique involving hot metal and a new method of pleating the fabric. It carries on its back the five Olympic rings; the collar can be rolled up high, dropped as a broad lapel with "Lithuania" spelled out in back, or zipped up to make a hood. This collaboration was acclaimed as the most outstanding national uniform in history.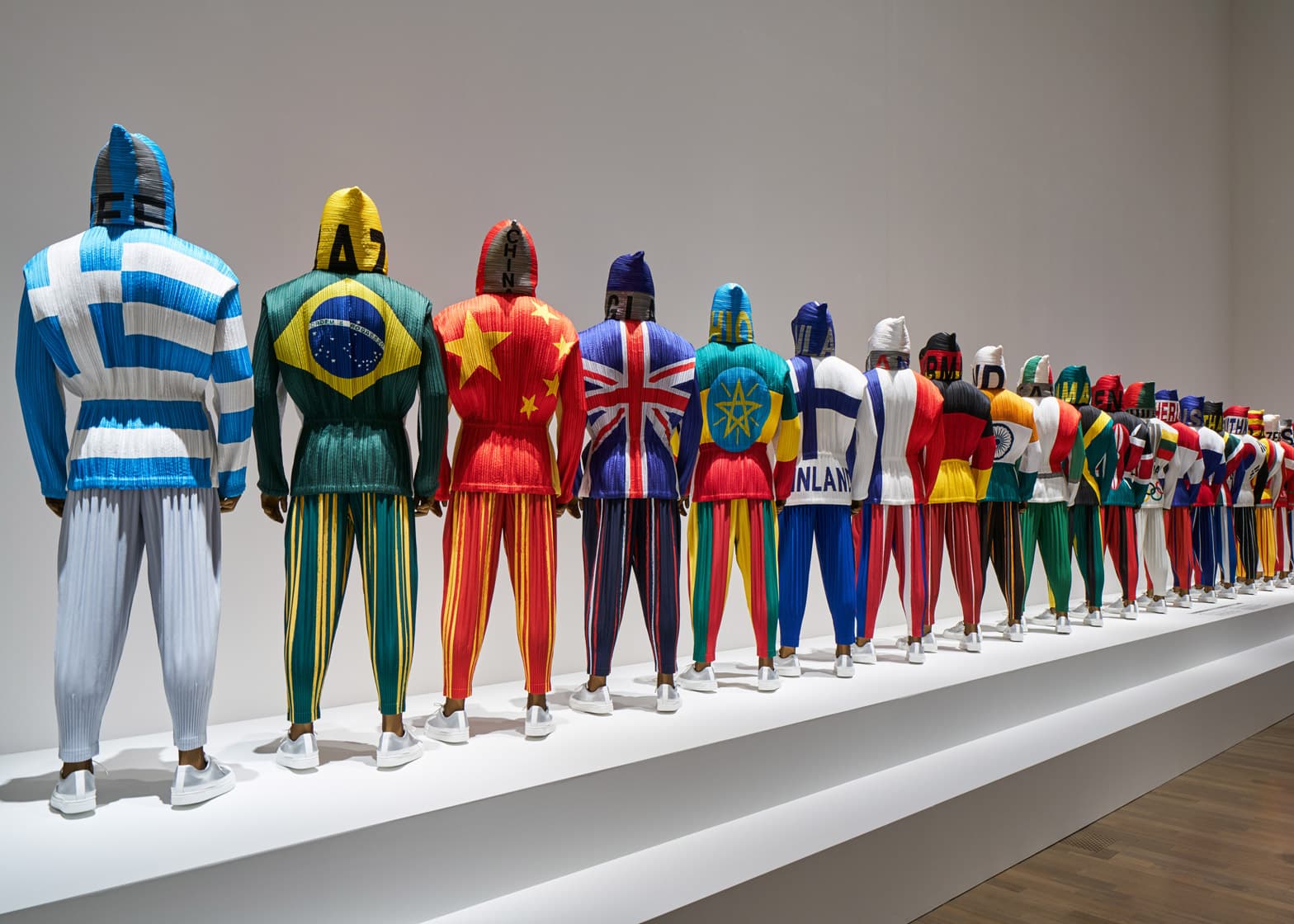 ---
BAO BAO


.
.
"The initial idea was to let the BAO BAO to form its final shape on the user's hand, like a kind of interactive art. Then I wanted to create BAO BAO that constantly changes. In the end, BAO BAO broke away from tradition and the pre-existing production methods to become a timeless product." – Hikaru Matsumura
Most of the new generation of consumers became aware of Issey Miyake through BAO BAO. In fact this product was only a collection of accessories within Pleats Please. When it was launched in the year 2000, the triangular pieces were not detached from one another as they are now; thin pieces of plastic were stuck underneath the lining, similar to the athletic collection these days. Though because of the long-term overwhelming sales, BAO BAO Issey Miyake became independent 10 years later.
Where did this cute name "BAO BAO" come from? There were two origins – one is when accessories were developed for Pleats Please, the pleated collection was the first style innovated. As the factory was hot-pressing the fabric, it would create a "bik bok" sound, which inspired the team to come up with the name BILBAO for the collection.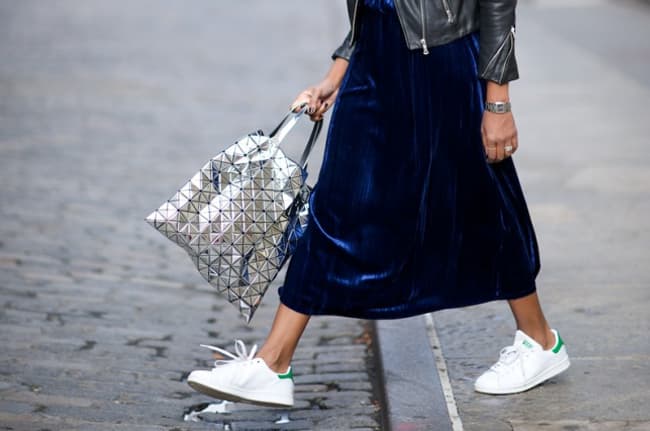 The other origin, according to Hikaru Matsumura, who joined Issey Miyake in 1993 and was responsible for accessories design, was attributed to the Guggenheim Museum in Bilbao, Spain as the source of inspiration. This de-constructivist architecture designed by Frank Gehry does not have any plain flat surface; it looks like a massive organic matter characterised by its geometric beauty. It could be considered as an innovative creation that is the complete opposite of conservatism – something that coincides with Matsumura's vision of revolutionising the world with the bags, therefore naming the brand BILBAO. Subsequently it was renamed as BAO BAO in 2010 for marketing.
---
A Dance


.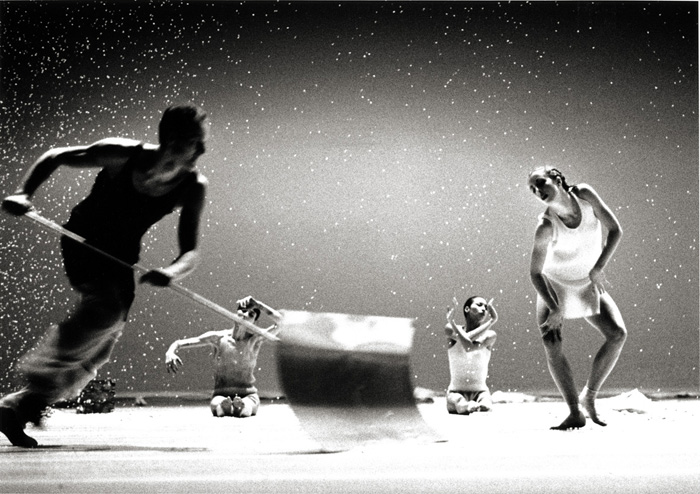 Miyake has always been interested in sports related activities and got the inspiration for his fashion design from many athletes' bodies, movement and habits. Long before he created the machine wash, quick drying textiles collection "HOMME PLISSE ISSEY MIYAKE", French ballet dancer William Forsythe commissioned him to design dance costumes in 1991. Not only could this pleated knit fabric withstand the intensity of the dancers' movement, but it could also accentuate the curves of their bodies. They exchanged their apparel and even tried different gender designs. This made Miyake realise that his designs should not be made for sophisticated or affluent people; instead he should "create clothes that anyone could wear".
---
Photographer Irving Penn

.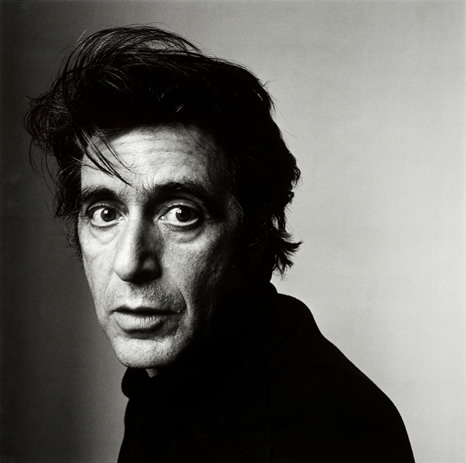 There are many cases in history where fashion designers and fashion photographers have collaborated perfectly, such as Yves Saint Laurent and Helmut Newton, Marc Jacobs and Juergen Teller, and Issey Miyake and Irving Penn.
In 1983, Miyake was astonished to see Irving Penn's work published in Vogue, interpreting his pieces which he knew so well in such a way that he said, "Obviously Penn is ahead of us." They had begun working together since 1986 and created almost 250 photographs by 1999. What is interesting is that usually for brand image photos, the designer would come up with the idea and communicate with the photographer such that the photos can bring out the "brand image". Whereas Penn had the complete artistic freedom – Miyake never stepped into Penn's studio, nor did Penn take part in any of Miyake's press conferences, yet there was this incredible visual conversation between the two artists. One could even say Penn's works completed Miyake's worldview.
"In the past I had been looking for someone who could hear my voice while examining my work, and through his own creations to give them new life." – Issey Miyake