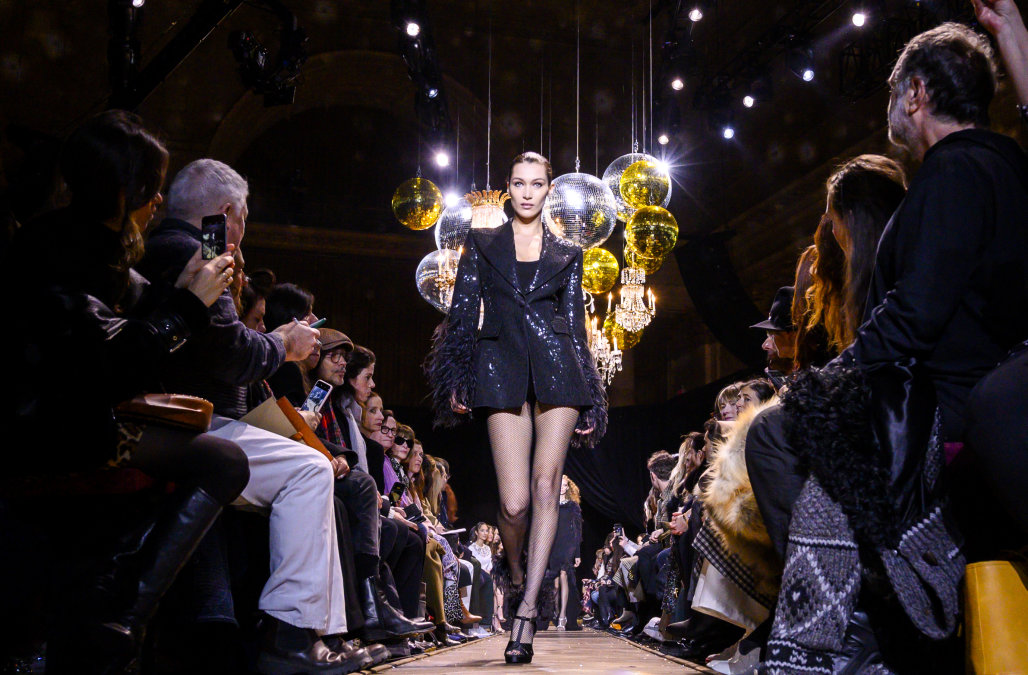 English
London Fashion Week: Lost In Space
The melancholic post-Christmas malaise has hung over the Men's and Women's Weeks like the famous London fogs of yesteryear. Here and there the odd collection has shone like a gas lamp in the gloom but questions hung in the air once again: Are these the death throes of Men's Week and what does Women's Week need to do to survive?
When we look at London Fashion Week Men's (LFWM), the big names that once added star power are almost entirely gone. There was a brief blip in the summer when McQueen popped up for a season, with them have gone the crowds. This season there was no showroom and a schedule I'd generously describe as spacious surrounded by murmurs of discontent.
https://www.instagram.com/p/B9rlxrHhAXv/?utm_source=ig_embed
"For me, LFWM is at a crossroads. This seasons schedule is the sparsest I can remember with a number of designers who have previously shown choosing not to this time. The Truman is a great space but one that's seriously underused and I think outsiders would be surprised at how spartan the space allocated to the industry professionals to file their copy and network is. With so many designers now following a gender fluid vision, I think it's a legitimate question whether we still need a standalone LFWM?" says Brian James, a seasoned stylist and fashion writer based in London.
Truman Brewery — the recent home of Men's Week — is a great venue when used correctly, a bright catwalk, good spaces for presentations, easily accessible to East London's transport network and plenty more spaces locally that provide a more connected feel than the sprawling Women's Week has with venues often miles apart. It should be noted though — a persistent rumour pervades that both events are on a path to be in East London in the near future.
https://www.instagram.com/p/B-2b-yhA_-c/?utm_source=ig_embed
Many elements of success are there but something is going wrong. This season the timing of how early both events were certainly had an impact when LFWM was held from 4th to 6th January earlier this year. The time right away Christmas and New Year's holidays was surely not ideal for most who had to prepare for their show while spending festive times with their loved ones. The decline however is over a period of time not just this season and trying to fit both events in around the international calendar has always been an issue. There needs to be a bold choice made — either look at completely new dates for menswear or look at where it could fit into London Fashion Week where the Monday and Tuesday suffered heavily from a lack of shows this season.
The British Fashion Council can also be bolder, fully open LFWM to the public. Menswear sales are a smaller part of the market. We need to build the public base by letting the end customers interact with the event. The wider exercise of engaging more men in fashion needs to be part of building the menswear industry, and then look at giving it equal footing in one "super week". A huge chunk of the Feb collections are now unisex. Combining shows is not going away.
The same urgency applies to womenswear, even taking out the impact of the current Covid-19 restrictions that have hit the industry hard. The hub on The Strand and the overall programme feel like it is in transition, a transition with struggle. Fashion weeks are facing a dilemma — they know they need to find a new way of co-existing alongside the online generation, but they are struggling to move as fast as technology.
"Accreditation is my number one concern, especially when industry people are being denied consistent access to the shows and show space in favour of Instagram stars. Signage and communication massively need to be addressed. It's a huge promotional opportunity but the lack of signage reduced the awareness of the event," says a creative and marketing consultant Chloe Tomalin.
https://www.instagram.com/p/B80_Mn4h21U/?utm_source=ig_embed
Out of curiosity I had a look at some of the viewer numbers shows were doing on instagram live that weren't on my schedule. Frequently even the biggest names had less than 100 viewers. One significant Chinese label was struggling to get over 50 at any point during their show at the London Fashion Week hub, the event simply isn't resonating with even followers of the labels.
One other significant element for change is a potentially painful but beneficial listening exercise by the British Fashion Council — truly engage with the designers, media and buyers to understand what brings them here and, more importantly, what doesn't.
More often than not, the answers you seek are in the questions you ask.
---
Text by HR Features Writer/ ROSS POLLARD