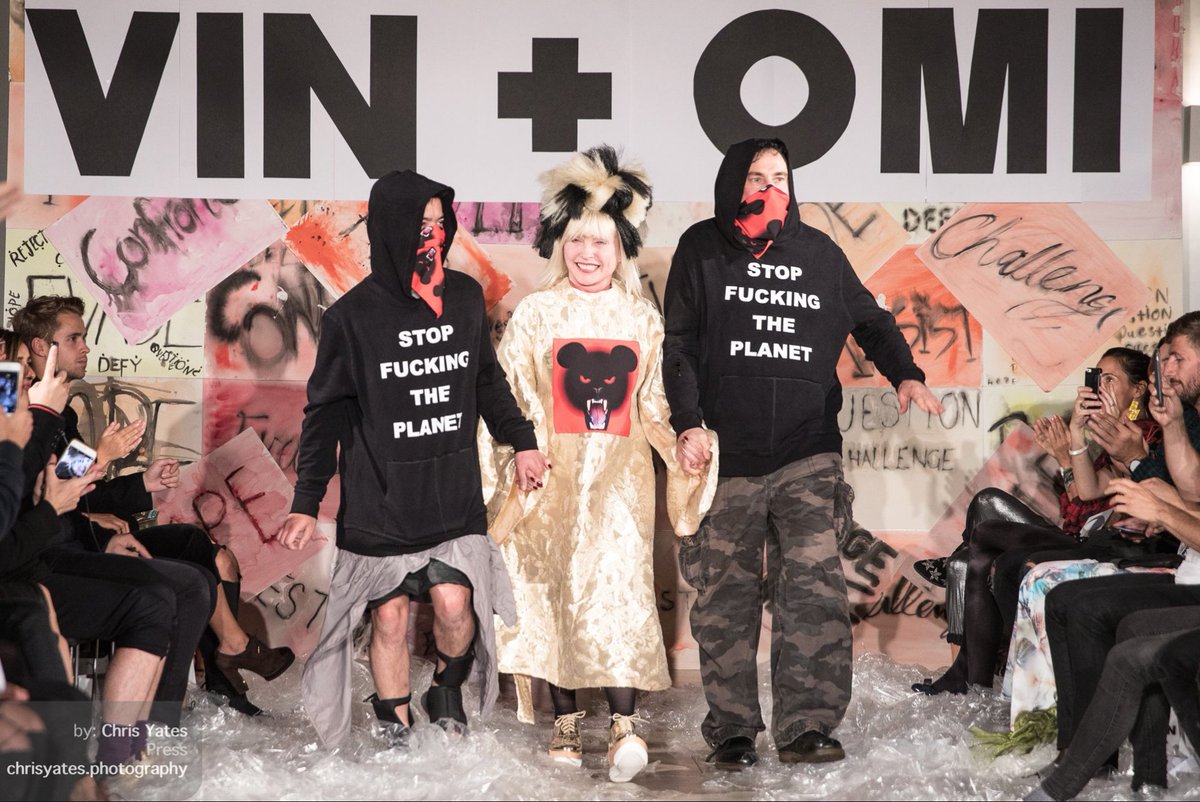 English
Interview with London Label Vin + Omi
As the maelstrom of Coronavirus rages around in the UK, some fashion designers have taken an active role in trying to support the emergency services and leading from the front in combatting the disease. Among those are fashions best outriders Vin + Omi who have designed for such stars as Kate Moss, Charlie XCX, Miley Cyrus, Beyoncé, Lady Gaga, Pamela Anderson and Michelle Obama. We caught up with for a quick-fire set of questions about the current situation and their wider thoughts on fashions leadership here.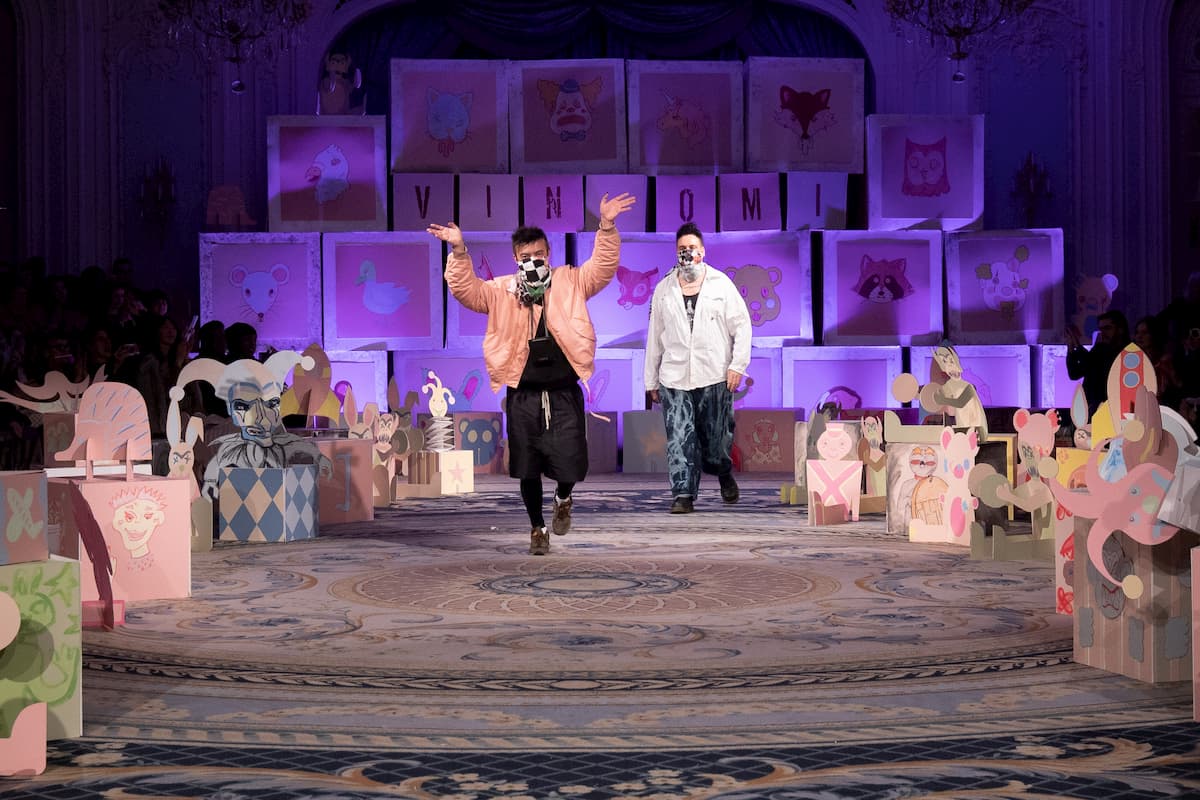 In the last few years, you've been thought leaders in the battle to make fashion not only understand its part in climate change but also get it to respond to the challenges. Do you think the current system allows for the needed change?
The British Fashion Council needs to change. It needs to change its selection procedure for scheduling and how their inner sanctum of designers is then promoted and other brands are ignored.
---
What would be your 3-point list of must do right now actions for climate change?
Stop chasing profits. Think smaller and more carefully. Think about your every action and how it impacts the planet.
https://www.instagram.com/p/BjZyn4xBceO/
---
You've also spoken about the need to reform the graduate system. We've recently seen Graduate Fashion Week cancelled due to Coronavirus. How would you like to see it evolve upon its return?
We work with over 200 students annually. There is, in general, an increasing apathy among students to follow curriculum. Institutions need to accommodate the way the world is changing and re-shape curriculum for today's Internet obsessed students. Also the way institutions interact with industry is pretty terrible. Industry interaction should be heavily built into all curricula.
---
Speaking of Coronavirus, as designers with a global reach, what impact have you experienced as a label?
Many countries, particularly in Asia that we deal with, still don't seem to be taking it seriously.
---
What actions have you had to take to protect the label?
We've always used a satellite group of workers; we've decentralised and ramped up our working from home network.
https://www.instagram.com/p/BjPvjYPBs8c/
You've been involved in the fashion effort to produce PPE garments, what made you act?
A close friend is a nurse in Glasgow. She was distraught at the lack of masks available for nurses so we reacted. We pride ourselves on being fluid enough to react quickly.
---
Do you feel the industries leadership has responded well enough to the crisis, and do you think the support offered is helping labels?
I am sure a chosen group of designers will be helped and many, as usual, will be ignored.
---
How do you think the post-Corona landscape looks for fashion? Will we see drastic changes, or do you think it will return to business as usual?
We will see many more brands going into receivership. Difficult to predict which sector will be hit the most. It's tough times for larger brands and hopefully smaller brands will grow. A spread of a larger number of smaller brands is the sustainable future, so this may work well, eventually, for the planet.
https://www.instagram.com/p/B92aRZhpWkS/
---
Interviewed and Text by HR feature writer/ ROSS POLLARD
Photo credit for the catwalk images/ Chris Yates Photography