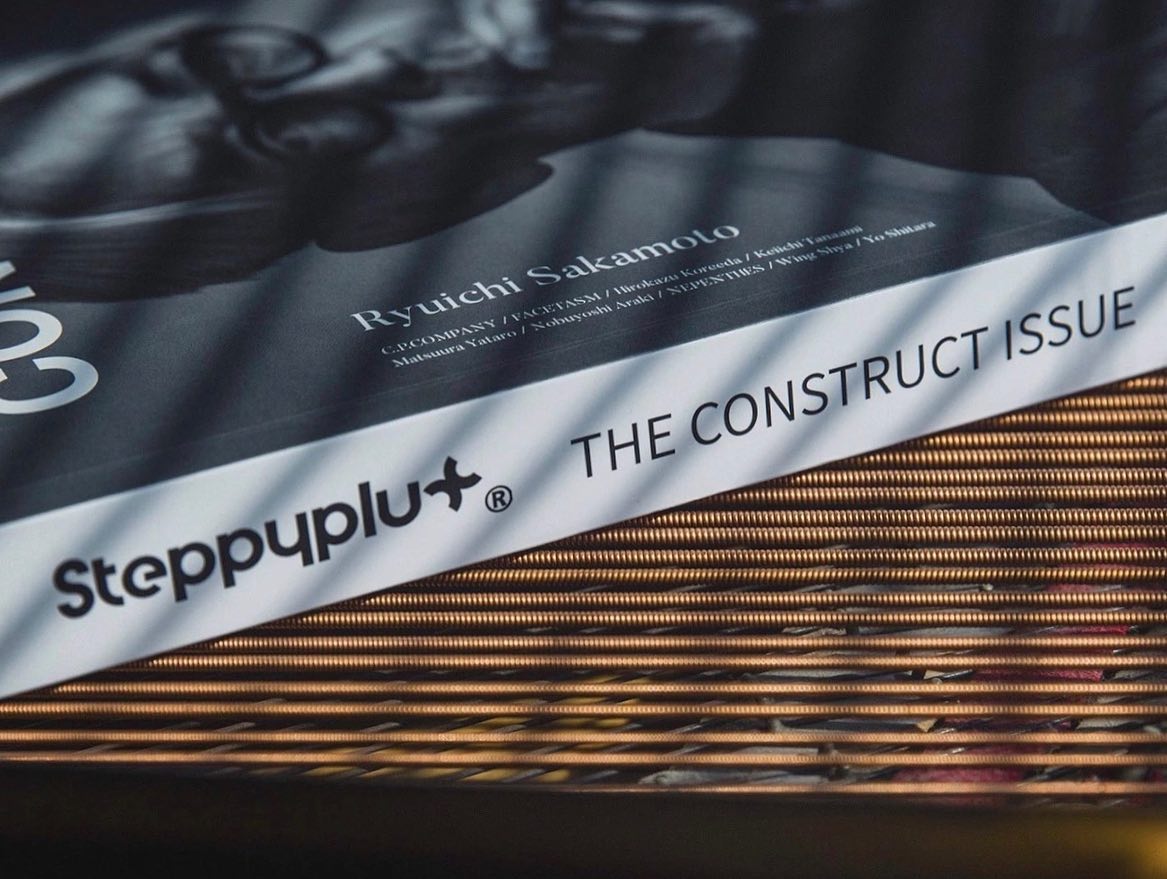 English
In Conversation with Chinese Cultural Magazine "Steppy" Chief Editor
Before this community became active, Japanese magazines like Popeye, Brutus, Grind are considered as lifestyle bible by many fashionable men.  It was a time without Off-White, Yeezy or snapping up Supreme; there were no hype, no click traffic, only the taste of the editor revealed between the lines in the purest, most straightforward way.  Those who have experienced the good old days of print will find in this interview that Ray, the chief editor of Steppy, will take us back to the era that focused on lifestyle.
At only 27 years old, Ray has already published his own special reports through his Weixin public account, one of the leading social media platforms in China. Long-form, in-depth content is what he insists on delivering in the past 6 years.  In the beginning of last year, Steppy released a bi-annual publication named A to Z — its thickness and volume of information is comparable to an encyclopaedia.  The interviewees therein: Yataro Matsuura, Sakamoto Ryuichi, BEAMS Director Yo Shitara, Keizo Shimizu and Nobuyoshi Araki, are all the most prominent figures in Japanese culture.
 We are a bit astonished that a Chinese can achieve the visual perception of a Chinese version of Monocle magazine.  More importantly, there is still someone who would steadily invest his blood and sweat into a print magazine.  This is exactly what the team at Steppy is doing – this magazine is not just completing Ray's own dream, but also the dreams of those who could not reach the Japanese fashion circle first hand. How could this 27-year-old chief editor create a publication that has covered such a fabulous line-up and attracted more than 100,000 fans on its Weixin?
---
HR: First of all, thank you for your time. Could you please talk about your work and position?
Ray: I am the chief editor of Steppy, a weekly lifestyle journal. I am mainly responsible for all content-related work at Steppy. Before I used to write everything, but now I have 10 editors handling WeChat, print and also Taobao Daren, so I review the contents.
---
HR: Why did you have the idea of creating Steppy in the beginning?
Ray: "In 2013, print and online media dominated the China market, WeChat was just picking up and no one paid much attention to it. Back then mainstream media like Yoho! also had WeChat but only published very simple content.  I thought I could write something more in-depth and project-based to accumulate fans. Up till now we are still focusing on project-based, long-form articles."
"In fact I had wanted to set up a lifestyle shopping app.  I had no idea when I was young; app was really popular though I did not have my own team to operate the app, write the programming and codes. Though I really wanted to do something back then, and I thought the Chinese media was not producing the content they want. Right at the time Weixin public accounts are gaining traction, so I tested the waters by opening one myself to write content that I would like to see. In the beginning, lots of friends asked me if people would read my account."
---
HR: What is the meaning of Steppy?
Ray: "It comes from 'step by step'. I want the name to be a bit cheeky, so called it Steppy."
---
HR: Why is it called a weekly journal?
Ray: Everyone understands what a journal is. Someone asked if I would write once a week for the weekly journal? I would then explain to them, we have a theme every week. For instance, I would tell everyone about New Balance shoes this week and every day of that week I would discuss a different collection. Right now we no longer have one theme per week, but we still plan our content in terms of weeks. For example we have the "Unpopular Sneakers Award" that is updated weekly.
---
HR: You have numerous articles that are related to Taiwan. According to your observations, what are the differences between the Taiwanese and Chinese popular culture?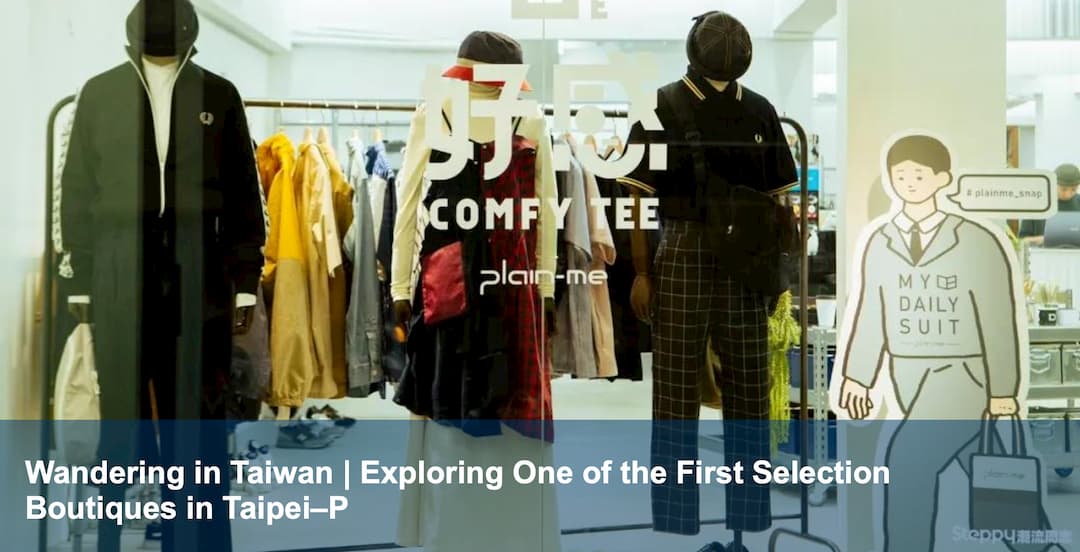 Ray: There are many articles relating to Taiwan because there are editors who love visiting Taiwan.  I follow them in their interviews though I don't go there very often. I particularly enjoy reading Taiwanese media such as the international Chinese version of GQ, Bang!, COOL – I read them every month to understand what is trending in Taiwan and what the Taiwanese like.
"Now I have got to know Xiaoqi, the founder of Wisdom, a homegrown clothier label and the people at Hyst Shop. After chatting with them I am surprised there are also many youngsters following Supreme, Yeezy, it is a hype community. I realised in terms of the overall direction and environment, the world is actually quite aligned."
"But I think comparing those with more experience, information is assimilated better in Taiwan, and there is a deeper understanding of the brands than in China. China is catching up right now but it still takes a bit of time."
"In the past, lots of limited edition items were only for sale in Hong Kong or Taiwan, not in China, so back then the news were not getting through, people did not know about the limited or special editions. However this has improved a lot in recent years – brands are taking the Chinese market more seriously. Not only will they sell special editions in China, but they will also seek media support to spread the news."
---
HR: What is your favourite Taiwanese brand?
Ray: "Wisdom. I first discovered wisdom in Bang! or COOL. From observing it for a long time, I think Xiaoqi is someone who works diligently; wisdom's fabric research, design – overall is quite strong. And Xiaoqi actually knows a lot, he has been in Taiwan's fashion and pop culture circle for more than 10 years, I have learnt a lot from him."
---
HR: There are many pop culture media in China. Why does Steppy stand out?
Ray: "We have started early with the Weixin public account since 2013. Whether it is the accumulation of fans or reputation, we have a first mover advantage." 
"Our style is intelligible.  We write a lot of lifestyle content and insist on presenting it in project-based articles."
"There is also the support of die-hard fans. There are more than 100,000 fans on our Weixin, though personally I don't like activities such as giving away sneakers or lucky draws to attract fans.  The number certainly increases but this type of fans have a utilitarian mindset – they just want a pair of free shoes and this is not the kind of readers I want to attract. Therefore our fans grow slowly, yet the ones who stay are really supportive and would tell their friends that the articles in Steppy are the most well-written. The word of mouth also sets us apart."
"Regarding survival, I must say there are several clients who have really been generous to us, such as Uniqlo and Asics. I am particularly grateful to these two clients. They trusted us when we were a small company, even now we often collaborate profoundly. It is because of them we can keep going forward up till now."
---
HR: Rather than the ubiquitous news about sneakers, Steppy offers a lot of living related information. Why?
Ray: "I don't want to do something similar to what others are doing. You know how the media reports on the sneakers culture with such frenzy for the traffic because it is trending right now."
"But I hope the readers of Steppy have gone past the age of chasing sneakers. My hope is to accumulate the more thoughtful readers who can influence the people around them."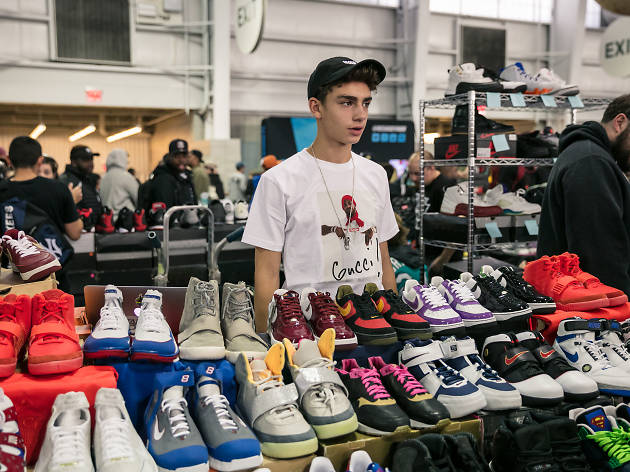 "Lots of people love sneakers growing up – from around secondary school, all the way to university and up till they just started working. As these people grow older, they will realise that life is not all about sneakers, but there are a lot more things out there that are worth our attention. And I want to serve this type of audience, so there will be more lifestyle related content."
"I think this group of people are definitely more mature in terms of their consumption capacity and thinking. I have set our target audience above 25-year-olds. I don't really want to attract young readers, because they probably do not resonate with our articles; they would think your account is not talking about the latest sneakers and it is not catering for them. Some leave comments that don't make much sense, I think that's very immature."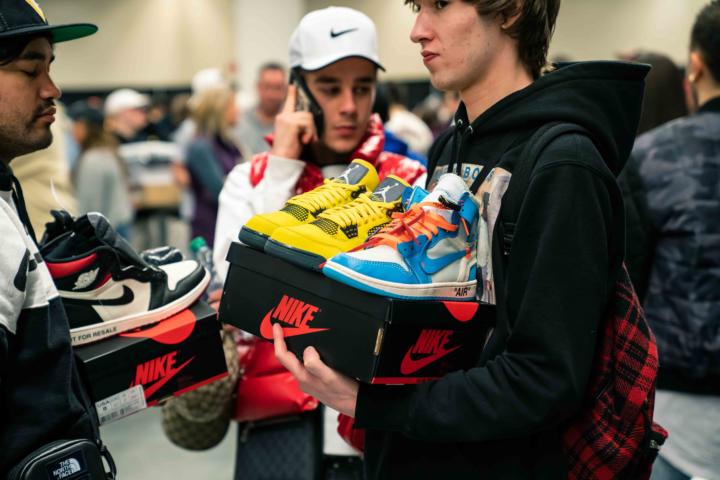 ---
HR: When choosing the topics, does the editorial department discuss it first or is it free to make its own judgment?
"There must be a discussion. In the very beginning when I was writing by myself, I picked the topics. After some editors joined, at first I selected the topics for everyone and they wrote what they were told to write. Thereafter they had more freedom and also understood better the kind of topics I like, so they would propose topics that work for Steppy and I will judge whether to go ahead or not. If he wants to write about Supreme, I would ask him what would be his angle – to see if he would write similarly to the counterparts who merely follow suit or hype up the styles, or if there is anything that is lesser known to the audience that is worth writing about. If he can specify all these things, then I would let him write it."
---
HR: So you won't introduce new style releases like the others?
Ray: "Oh, no. Because we will never beat Hypebeast. Hypebeast can even write about it a few days before its release, so I emphasise to them every time, we don't have to race against others, we won't be faster than Hypebeast. Let's focus on our style, at our pace."
---
HR: In the archived content, the introduction and analysis on Japanese brands made up a large portion. Is this a personal preference or have you done market analysis?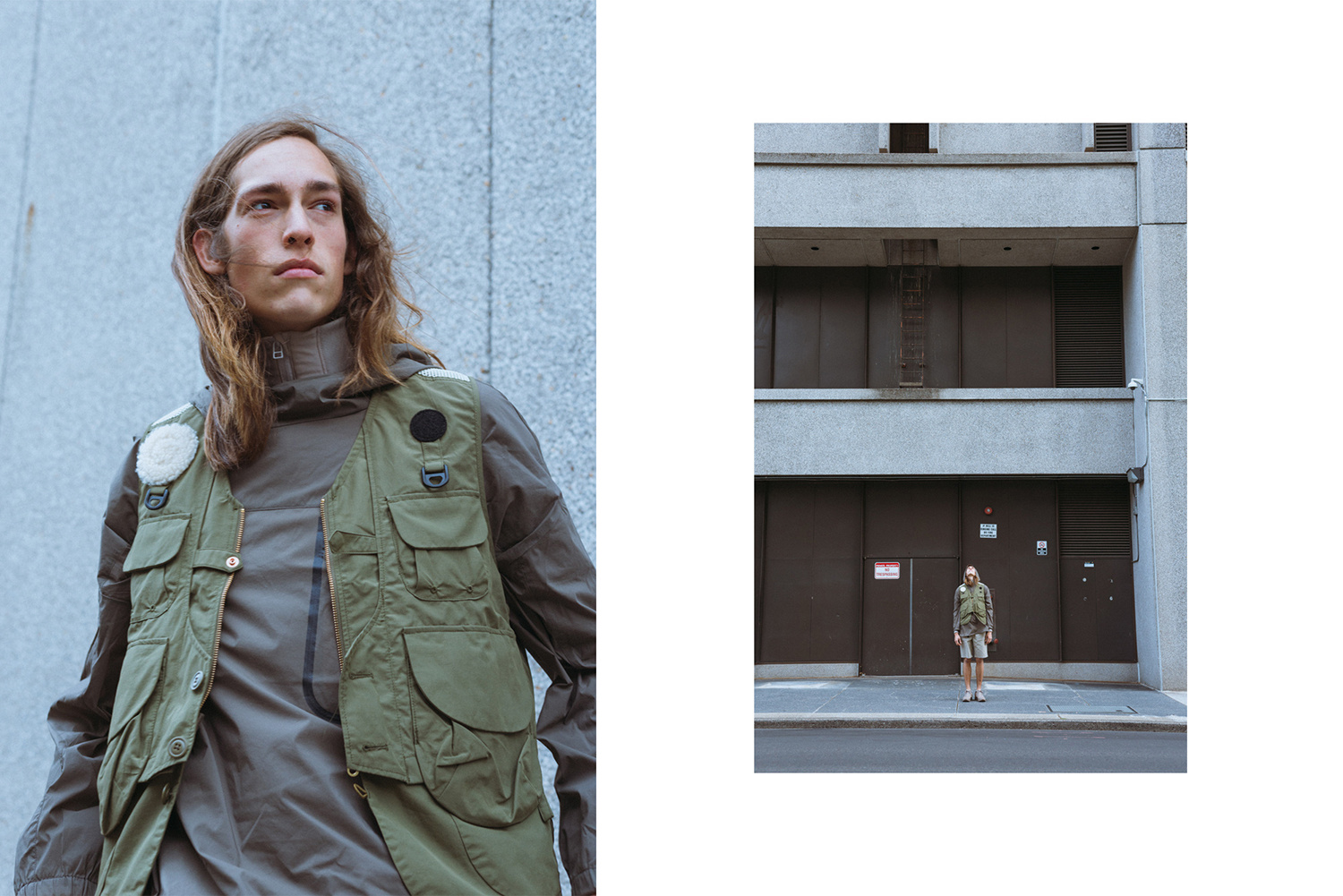 Ray: "I hope the readers of Steppy are more experienced. And among these people I have reached, everyone is quite attached to Japanese brands."
---
HR: Which cultural figure do you particularly admire?
Ray: "Not sure if they count – I especially admire Monocle's Chief Editor Tyler and BEAMS Director Yo Shitara."
---
HR: Please share a few of your favourite brands.
Ray: "I do my best to reach out to the brands I love to see if we can feature them in our magazine, such as Patagonia and Snow Peak. They appeared in AGED and BEYOND respectively. Lately I am quite fond of outdoor brands L.L. Bean and CHUMS; also fashion brands FACETASM and Steven Alan, and home and living brands journal standard Furniture and Vitra."
---
HR: HR: Some say Japanese brands are on the decline. How are they being received in the Chinese market?
Ray: "There are surely comments about Japanese brands on the decline. If you ask the mass market in China, I think they are doing ok, such as Uniqlo and MUJI. In terms of the overall direction, Japanese brands are quite niche, though the younger readers will mature and will embrace Japanese brands in the long run. I heard that recently there are millenial Korean celebrities that love visvim and his fans are also snatching it up. It is worth deliberating."
---
HR: Where do you get your resources for writing?
Ray: "4-5 years ago, it was mainly Instagram and websites. Magazines from overseas were not available for reference, and the magazines from China did not have much valuable information."
---
HR: Is there anyone else you would like to interview but haven't yet?
Ray: "I want to interview Kinoshita Takahiro. I met him when he was still at POPEYE and we chatted for a bit. Mr Kinoshita asked me what magazine I was doing, and I told him it is not a magazine, it is WeChat. I even introduced WeChat to him quite seriously, though I did not muster the courage to ask him if I could interview him." 
"Eventually now I am really doing a magazine and want to interview Mr Kinoshita for a heavy-weight report, but he has already left POPEYE. It seems like he is fading out from everyone's view and I don't know how to get in touch. It is a shame, and he is quite low-key. I hope there will be a chance to interview him in the future."
---
HR: How do you see the youngsters these days being so single-mindedly obsessed with the sneakers culture?
Ray: "Personally speaking, I have recently set a rule for myself – I will no longer buy sneakers because I have too many. When I was younger and clueless, I was so obsessed and could not stop myself. I regretted afterwards because then I threw them away, sold them and started to like other things. On the other hand, I think this is a process for anyone who loves pop culture. Though I do hope I could change the mass audience through Steppy to guide the youngsters so they can take less detour and develop a more mature view on consumption view."
"Zoom out and look at this phenomenon in terms of the entire market, I really hate this obsessive culture."
"Because being so single-mindedly obsessed comes with bad side-effects. For example I have also spoken with our younger editors – I find that making money by reselling sneakers is quite regrettable. To be frank, if young people would use their effort in selling sneakers to hone their skills and invest in themselves, then the money they would subsequently earn could be much more than the money they get from selling sneakers. Now they earn a few hundred renminbi from reselling, that is not a significant amount in the long-term. But young people would think this is cool and easy money. I think this mentality is pretty bad and not beneficial to personal development."
---
HR: It seems like print has gone into an ice age, yet Steppy is releasing the "A-Z" magazine that is burning up a lot of money. What are your considerations behind?
"This should be a bi-annual magazine. Because of the "A-Z" naming (each issue will be named in alphabetical order, for instance the first issue is AGED, the second issue is BEYOND), we plan to do 26 issues. If I could really finish them all I would probably be a bit emotional."
"If you want to be international, there must be a magazine, otherwise you would likely hit a wall. Another thing is I still want to come up with a magazine that I would read. There are many simplified Chinese magazines these days that offer great visuals, though lack intellectuality; the interviewees are not really my taste. If that is the case then we will do it ourselves."
"Speaking of the entire market at the moment, it is not conducive to the development of print. But I should still have hope and hope that the trend of print will return."
---
HR: Which part of this magazine is your favourite and why?
Ray: "In the new CONSTRUCT, I like the interview with BEAMS Director Yo Shitara the best. This is my childhood dream came true – I was not too hopeful about being able to interview him, I just asked my friend to help make the contact. In the end he just asked for some information about us and agreed to the interview. My friend told me, there aren't any Chinese media who managed to interview him in recent years, so we were all really surprised that he would respond favourably. It was a very meaningful interview."
---
HR: Did you run into any problems in the execution process?
Ray: "It is the interview with Sakamoto Ryuichi. He lives in New York, but it just so happened he would return to Japan. We initially arranged the reporter, editor and photographer to go for about 2-3 weeks, but it was impossible to work out the schedule with Mr Sakamoto for these 2-3 weeks. At that time we already accommodated our schedule for several other interviewees, so our whole trip was over-budget."
"At first I was considering whether to cancel this interview, because if we have to go to Japan, especially to interview Mr Sakamoto, it means our budget will increase further. I couldn't make up my mind, but I gritted my teeth and made the decision to go ahead and spend the money. In the end I went to Japan to finish the interview in two days. In fact the pain point of doing a magazine is primarily the time and budget management, there is a lot of uncertainty."
---
HR: In comparison with the other magazines published by pop culture media, what is the biggest specialty of your magazine?
Ray: "I study a lot of magazines. Probably due to market reasons, I think at this stage everyone pays more attention to the visuals – taking cool, large double spread photos and packaging nicely, though overlooking the richness and depth of the text. Whereas my speciality is the large amount of words. There needs to be a large volume of information – A and B both have around 100,000 words, C has 150,000 words. Therefore everyone says we are a reference book, dictionary. I am quite pleased with our depth and amount of information, while the visuals are constantly being improved."
---
HR: What do you think are the key points for creating a good magazine?
Ray: "I think definitely good time planning, budget planning and a great reputation."
"In the beginning of preparing for AGED, it was actually quite difficult to reach out to people, because they would say I have not done a magazine before; we could only think of all the ways possible to reach out to those prominent figures through friends and all kinds of proposals. Once A is out, then we could take A and talk to people, which led to B. And we bring A and B to do C. Just like BEAMS required us to first send them the magazines we had done, and then BEAMS Director's Assistant posted our magazine on their Instagram, because by chance their artworks were on the cover of our two previous magazines. I thought there shouldn't be any problem with interviewing BEAMS because they should approve of our magazine and think we are qualified to interview them. Therefore it takes time to accumulate bit by bit such that more of these prominent figures will let us interview them."
---
HR: Can you tell us what your upcoming plans are?
Ray: "We will collaborate with more Japanese brands on a more deeper level. The early stage was the reporting, then we will release some crossover products, pop-up stores etc."
---
HR: How would you describe the current state of media in one sentence?
Ray: "Just like our name, step by step, one footprint at a time."
"I think the whole media environment has improved significantly from the past. We can see many media becoming better step by step. We are also growing up step by step, and we hope everyone can grow steadily and keep their feet on the ground, with a longer term perspective."